Top 10 NFL Teams going into next season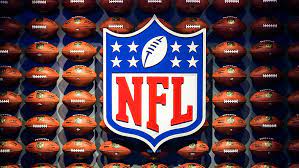 Seahawks
The Seahawks snagged the best corner and the best wide receiver in the draft, and they didn't lose a whole lot during free agency. They locked up Geno Smith for another 2 years, and now that they have better pieces around him, they're taking the load off of his shoulders. Plus, all of their star rookies from last year will have a year of experience under their belt. With the team they have and because of the conference in which they play, the Seahawks are number 10.
Jets 
With the addition of Aaron Rodgers, the Jets are now the best they have been in a LONG time. I know that's not saying a lot, because the Jets have sucked since the 1960's, but now they are back (finally). Their OROY (Garrett Wilson) and DROY (Sauce Gardner) are going to be even better than they were last year. The offensive line has been rebuilt to protect Aaron Rodgers. And they didn't lose much of anything from their stud defense. All of this considered, they are the 9th best team heading into next season.
Ravens
After the draft they had and with the signing of Lamar Jackson, the Ravens are locked and loaded again. They actually gave Lamar some receivers this offseason, by signing OBJ and drafting Zay Flowers. Plus, JK Dobbins should be back by next season, so their running back situation should be fixed. And their defense is still really good, returning almost everybody from their #3 defense in the league. But, because they play in one of the toughest divisions, they are only number 8.  
49ers
The 49ers team is as stacked as it's ever been. With their #1 ranked defense and Nick Bosa leading the way, they are sure to shut down opposing teams offenses. The problem, though, is that their quarterback situation is atrocious. I mean, Brock Purdy is coming off of shoulder surgery, and Trey Lance is still super raw and unrefined as a thrower of the football. So even though they arguably have the most talented team in the league, because of their quarterback situation, I can only put the 49ers as high as number 7. 
Chargers
The Chargers are looking to bounce back off of a disappointing season. Last year, they were eliminated by the Jaguars after having a 27 point lead. Now, looking to do better, they went out and snatched OC Kellen Moore from the Cowboys. With him, they will be able to call plays better than they ever have, which isn't saying much, because the last guy sucked, but it is still a big improvement. Plus, all of their star players that got injured last season will come back. And Justin Herbert, the Chargers star QB, is only getting better. With all of these things considered, I think that the Chargers are number 6.
Jaguars
They had a very good season last year, a year that all Jags fans needed. Many think that they should not have made it, but they won their division, so they did. Their star QB, Trevor Lawrence, has evolved himself into a top 5 quarterback. Plus, all of their free agents that they signed last year have been in the system for a year, so they will be better. And HC Doug Peterson will have the whole offseason to develop this team to his liking. The Jaguars are on the rise, so that is why they are number 5.
Bills
After a playoff loss… again, the Bills are still trying to find a Super Bowl. They have all of their key pieces returning, and want to make another run. But they did lose a couple wide receivers. And even if they do make a run, they will most likely choke, sorry Bills fans, but it is the truth. They have made 4 playoff appearances in the last four years, and they haven't made a Super Bowl. It's not just now either, in 1991-1994, the Bills made 4 Super Bowl appearances, but lost all four. With the playoffs not treating them nicely, and some other teams on the rise, the Bills have now dropped to number 4 on our list.
Eagles
The Eagles are coming off of a great Super Bowl run, and have resigned most of their most important assets. Paying Jalen Hurts, who was for a time, the highest paid quarterback in the league. They brought back their defense, and all of their receivers got a huge payday. Their team plays really well together, and they are looking forward to another really good year. But they just don't seem as good as the top 2, that is why they have fallen to number 3.
Bengals
After being bad for many years, and a couple good draft picks later, the Bengals have been really good. Ja'marr Chase and Joe Burrow are their best players, but they have plenty of other weapons capable of getting open and gaining yards. And their defense is stellar, being 1st in pass defense and 4th in run defense. Allowing only %58.9 pass completion, 6.6 yards per attempt. Plus, they only allowed 17 pass touchdowns and had 13 interceptions total. With a good offense and defense, the Bengals are set up for a 3rd really good playoff run. This is why they are number 2.
Chiefs
The Chiefs are coming off of another Super Bowl, and they are GOATED. Now, I am not a biased Chiefs fan, in fact, I hate the Chiefs, but I am here to tell the truth, the whole truth, and nothing but the truth. And Patrick Mahomes has Kelce returning, and has proven that no matter how bad his wide receivers are, he can still put up great numbers. He is still the best quarterback in the league. Plus, their defense has proved that they can be decent. It might not have been the best in the league, but they still have proved everybody wrong. All of these things make the Chiefs come in at number 1 on our list.
Photo Credit: https://creativecommons.org/licenses/publicdomain/