Top 10 NBA Players of All Time
Steph Curry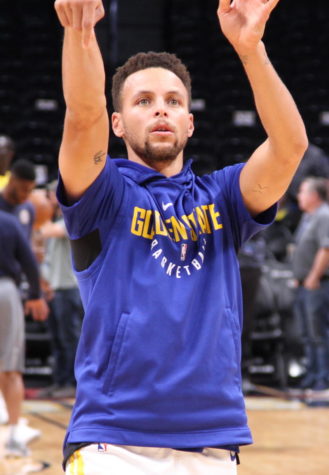 After winning 4 rings, 2 without KD, and being officially dubbed the greatest shooter of all time, Steph Curry deserves a top 10 spot. He has revolutionized the game of basketball. The 3 point shot used to be a complimentary piece to one's game. Now it can be a primary feature of a player's game, all thanks to Steph Curry. After he won the title last year, and broke the record for most 3 point field goals made all-time, he definitely deserves to be on the top 10 list. 
Shaquille "Shaq" O'Neal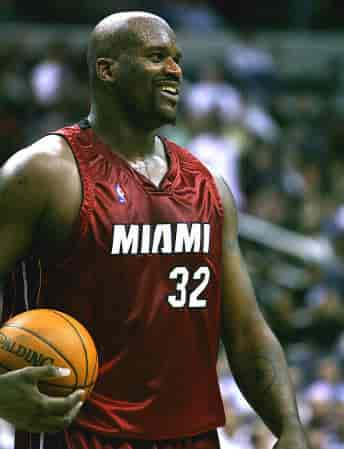 Shaq was the most dominant player in the history of the NBA. Nobody could stop him. They could just hope to foul him. His career stat line was 23.7 PPG, 10.9 RPG, and a career 58.2% field goal percentage. That might not seem like a ton of points, but remember, he only shot 2's, which means he made 12 2 pointers a game. That's a lot for a star that played less minutes per game than most stars due to his unique body type. Overall, Shaq is one of the best (if not the best) post players of all time, so that is why he deserves to be number 9.
Kobe Bryant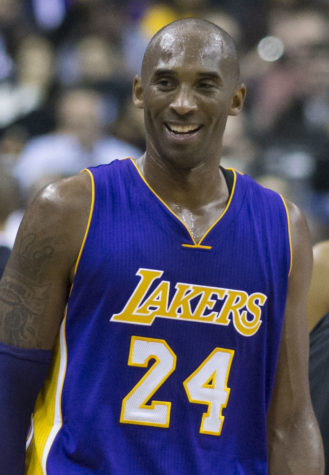 Kobe Bryant was the 2nd best scorer of all time behind Michael Jordan. He could score from anywhere on the court. He was the true definition of a 3 level scorer. He also won 5 championships with the Lakers, 2 without Shaq, which is why he is higher on the list than Shaq. You might ask, "Then why is he only number 8?" Well, he wasn't a great defender, and he is probably the worst teammate of all time. The reason he didn't trust his teammates was because they didn't have the level of commitment to basketball as he did. He was one of the most committed players in the world. This is why he is number 8. 
Larry Bird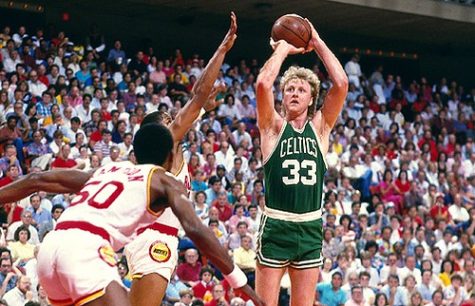 If Steph Curry isn't the greatest shooter of all time, then Larry Bird is. He was one of the most accurate 3 point shooters to ever play the game. He finished his career with a 37.6% 3 point percentage, which is really high. He was also one of the most dedicated players ever. If he injured one hand, he would practice with the other. If he hurt his leg, he would learn to pass on crutches. He led the Celtics to 3 NBA championships in his career, and also won 3 MVP's. He wasn't the fastest player, but he made up for his slowness by playing good defense. He would also trash talk you until he got in your head, and then he would do 10 times as much as before. All of these reasons are why he is number 7.
Bill Russell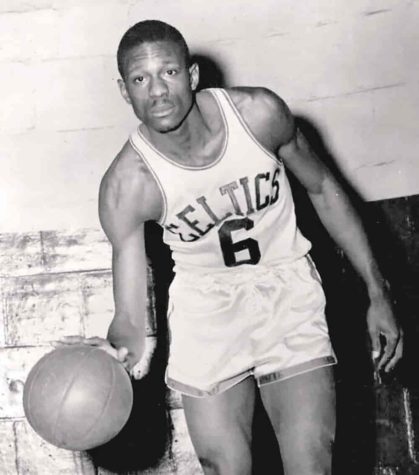 Bill Russell was a rebounding monster! He finished his career averaging 22.5 rebounds per game. Most teams only get 50 rebounds a game, and he has half of that. He was also the greatest winner of all time. He won 11 championships with the Celtics, including 8 in a row. He only played 13 years, which means he won the championship 85% of his years in the league. He was also one of the greatest teammates in league history. Back when he played, Centers and Power Forwards would bat the ball out of bounds everytime they blocked a shot. It was supposedly to show their brute force. Bill wasn't like that. He would tip the ball forward to a guard to start a fast break for easy points. He wasn't particularly skilled, which is why he is lower than you would think. But putting all these things together, I think that he is number 6.
Wilt Chamberlain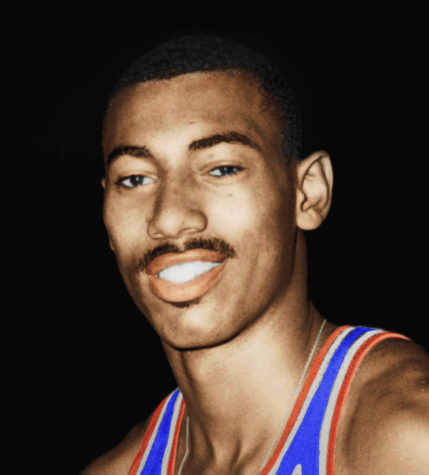 Bill Russell's rebounding numbers can only be rivaled by Wilt Chamberlain's. He ended his career averaging 22.9 rebounds per game, and he added 30.1 points per game. He was the Shaq of his time. These are his points per game for his first 5 seasons: 37.6, 38.4, 50.4, 44.8, 36.8. The only player to surpass any of those numbers is Michael Jordan. Wilt was also the only player to ever average over 50 points per game in a season. He holds the record for the most points ever scored in the game with 100 in a single game, as well as the most rebounds in a game with 55. He was a dominant player and one of the greatest players ever. These are the reasons why he is number 5 on the top 10 list.
Ervin "Magic" Johnson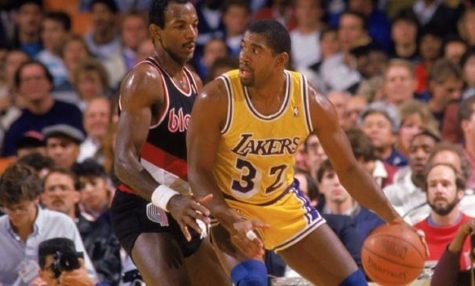 Magic Johnson was the greatest point guard of all-time. He was the definition of a true point guard. A true point guard is supposed to be a pass first, score second. He did just that. He averaged 11.2 assists per game and 19.5 points per game. He was the premier star of not just the L.A. Lakers, but the entire league in the 80's. He won 5 NBA championships and went to 9. He saved the league in terms of popularity. In the 70's, the league was about to fold. Then, in 1979, Magic was drafted. He was flashy. He was popular. Everyone wanted to watch Magic. These are the reasons why he is number 4.
Kareem Abdul-Jabbar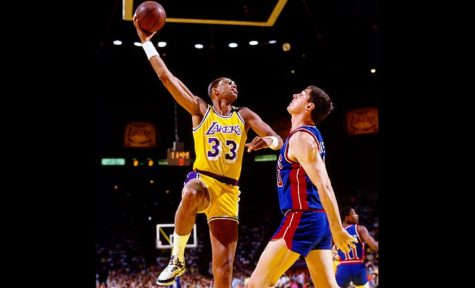 If Shaq was the most dominant player, Kareem had the most dominant shot ever. His skyhook made defenders play him differently. He could make his skyhook from 4 feet all the way out to 14 feet. The skyhook helped him score the most points in NBA history, with 38,387 (that will soon be passed by LeBron James, but currently Kareem still holds the record). He won 6 championships in his career, 1 with the Bucks and 5 with the Lakers. He also won 6 MVP's and made 15 All-Star appearances. He left his mark on the game of basketball, and that is why he is number 3.
LeBron James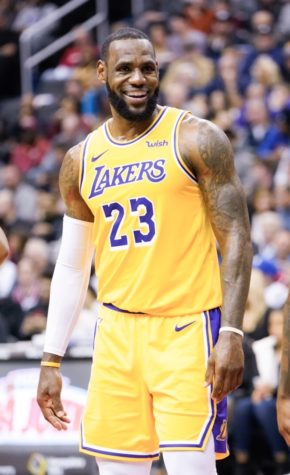 I feel like the only thing that is holding LeBron back from number 1 is championships. I mean, the fact that he is in year 20 and is carrying the Lakers shows just how good he is. Over his career (so far) he is averaging 27.2 PPG, 7.5 RPG and 7.3 APG. He is very different from the stereotypical basketball player. Usually, big guys are guys who play the block. He is a very skilled big, though, so he can handle the ball, penetrate, finish, shoot, and play defense (when he wants to). He has won 4 championships, but it has taken him 10 trips to the Finals to win those 4. He is a great player and he is arguably number 1, but in my opinion, he is still number 2.
Michael Jordan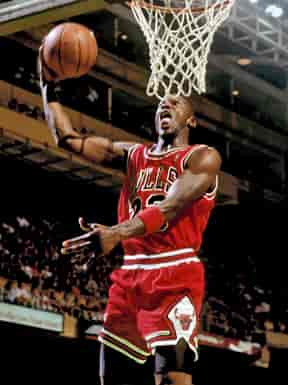 I mean, what can I say? He is The GOAT. He averaged 30.1 PPG over his career. He was a stellar defender. He had a work ethic that can only be matched by Kobe Bryant. He went 6 for 6 on titles. And it wasn't just his basketball, it was his brand. Everybody knew who Michael Jordan was in the 90's, even if you weren't a sports fan. If you weren't a sports fan, you knew him from either his brand, his commercials, or his face on a billboard. He made basketball a global sport. All of these things make him the GOAT at number 1.