top 10 "Christmas movies"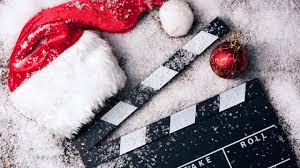 The definition of a Christmas movie is very vague. Some would say that movies like "It's a Wonderful Life" and "Rudolph the Red-Nosed Reindeer", where the plot relates to Christmas, are the only Christmas movies while some say that movies like "Die Hard" and "Rambo", which take place during Christmas are still Christmas movies. This top ten is my personal opinions (which include all types).
10.  Jingle All The Way
Synopsis: Workaholic Howard Langston (Arnold Schwarzenegger) wants to make things up to his son, Jamie (Jake Lloyd), and wife, Liz (Rita Wilson). He promises to get Jamie the hottest toy of the season, Turbo-Man — even though it's Christmas Eve and the toy is practically sold out. As Langston hunts down the elusive gift, he runs into mailman Myron (Sinbad), another father on the same quest. With the clock winding down, Langston's moral code is tested as he starts to learn the real meaning of Christmas.*
Personal opinions: This is a fine Christmas movie and is a good movie to watch with your family.
9.  Jaws The Revenge
Synopsis: The family of widow Ellen Brody (Lorraine Gary) has long been plagued by shark attacks, and this unfortunate association continues when her son is the victim of a massive great white. In mourning, Ellen goes to visit her other son, Michael (Lance Guest), in the Bahamas, where she meets the charming Hoagie Newcombe (Michael Caine). As Ellen and Hoagie begin a relationship, a huge shark appears off the coast of the island, and Ellen's trouble with the great whites begins again.*
Personal opinions: Thsi is a ridiculous B-grade cheese and is a great movie to watch just because it's goofy. The poster says it all "This time it's personal". That quote was inspired by part of the poster for "Aliens".
8. Scrooged
Synopsis: In this modern take on Charles Dickens's "A Christmas Carol," Frank Cross (Bill Murray) is a wildly successful television executive whose cold ambition and curmudgeonly nature has driven away the love of his life, Claire Phillips (Karen Allen). But after firing a staff member, Eliot Loudermilk (Bobcat Goldthwait), on Christmas Eve, Frank is visited by a series of ghosts who give him a chance to re-evaluate his actions and right the wrongs of his past.*
Personal opinions: This is a very funny movie with some serious aspects. A good watch if you like that stuff
7. Gremlins
Synopsis: A gadget salesman is looking for a special gift for his son and finds one at a store in Chinatown. The shopkeeper is reluctant to sell him the `mogwai' but sells it to him with the warning to never expose him to bright light, water, or to feed him after midnight. All of this happens and the result i
s a gang of gremlins that decide to tear up the town on Christmas Eve.
Personal opinions: Great movie. This movie helped cause the creation of  the PG13 rating because it was not R Rating but wasn't deemed suitable for PG
6. Batman Returns
Synopsis: The monstrous Penguin (Danny DeVito), who lives in the sewers beneath Gotham, joins up with wicked shock-headed businessman Max Shreck (Christopher Walken) to topple the Batman (Michael Keaton) once and for all. But when Shreck's timid assistant, Selina Kyle (Michelle Pfeiffer), finds out, and Shreck tries to kill her, she is transformed into the sexy Catwoman. She teams up with the Penguin and Shreck to destroy Batman, but sparks fly unexpectedly when she confronts the caped crusader.*
Personal Opinions: Very very very very very very very very very very very very very very very very very very very very very very very very very very very very very very very very very very very very very very very very very very very very very very very very very very very very very very very cheesy
5.  Krampus
Synopsis: While the holiday season represents the most magical time of year, ancient European folklore warns of Krampus, a horned beast who punishes naughty children at Christmastime. When dysfunctional family squabbling causes young Max (Emjay Anthony) to lose his festive spirit, it unleashes the wrath of the fearsome demon. As Krampus lays siege to the Engel home, mom (Toni Collette), pop (Adam Scott), sister (Stefania LaVie Owen) and brother must band together to save one another from a monstrous fate.
Personal Opinions: History movie and Christmas movie at the same time. Krampus is the german Santa Claus but instead of giving bad kids coal he stuffs them in bags and kidnaps them.
4. National Lampoons Christmas Vacation
Synopsis: As the holidays approach, Clark Griswold (Chevy Chase) wants to have a perfect family Christmas, so he pesters his wife, Ellen (Beverly D'Angelo), and children, as he tries to make sure everything is in line, including the tree and house decorations. However, things go awry quickly. His hick cousin, Eddie (Randy Quaid), and his family show up unplanned and start living in their camper on the Griswold property. Even worse, Clark's employers renege on the holiday bonus he needs.
Personal Opinions: Funny Funny Funny.
3. On her Majesty's Secret Service
Synopsis: Agent 007 (George Lazenby) and the adventurous Tracy Di Vicenzo (Diana Rigg) join forces to battle the evil SPECTRE organization in the treacherous Swiss Alps. But the group's powerful leader, Ernst Stavro Blofeld (Telly Savalas), is launching his most calamitous scheme yet: a germ warfare plot that could kill millions!
Personal Opinions: Best Bond Theme, but the mediocre Bond movie. I can play it on my trumpet.
2. Die Hard
Synopsis: New York City policeman John McClane (Bruce Willis) is visiting his estranged wife (Bonnie Bedelia) and two daughters on Christmas Eve. He joins her at a holiday party in the headquarters of the Japanese-owned business she works for. But the festivities are interrupted by a group of terrorists who take over the exclusive high-rise, and everyone in it. Very soon McClane realizes that there's no one to save the hostages — but him.
Personal Opinions: Balls to the walls action. Great movie.
1. First Blood
Synopsis: Vietnam veteran and drifter John J. Rambo (Sylvester Stallone) wanders into a small Washington town in search of an old friend, but is met with intolerance and brutality by the local sheriff, Will Teasle (Brian Dennehy). When Teasle and his deputies restrain and shave Rambo, he flashes back to his time as a prisoner of war and unleashes his fury on the officers. He narrowly escapes the manhunt, but it will take his former commander (Richard Crenna) to save the hunters from the hunted.*
Personal Opinions: BEST MOVIE EVER!!!!!
*Synopses from IMDB.