Power Lifting Her Way Through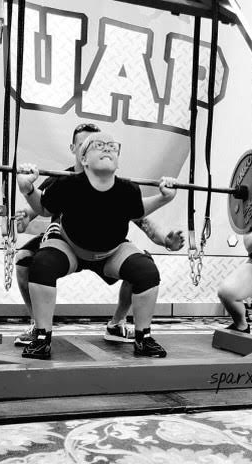 Seventh grader Aubrey Hughes is involved in a unique sport which is power lifting. Power lifting is a strength sport that consists of three attempts: every attempt you go up on your weight based on how hard you attempt just was, on three lifts: squat, bench press, and dead lift. Aubrey started power lifting when she was just 9 years old and she has improved a lot since then. Her current lifts in lbs are Bench-115, Squat-235, and Dead lift-245. 
       When her dad started he went to a gym called Be Strong. At first her and her brother Landon Hughes were not old enough for Be Strong to let them lift any weights, but then they kept going back to the gym to watch. They had a thing called a power party for whoever wanted to come lift could, to see what their max was. Aubrey said that's when she really started to get interested in the sport.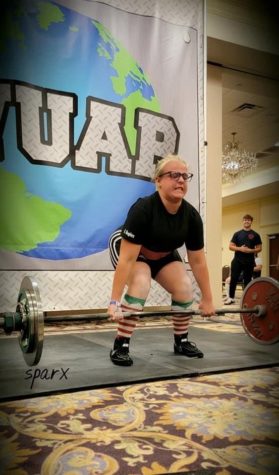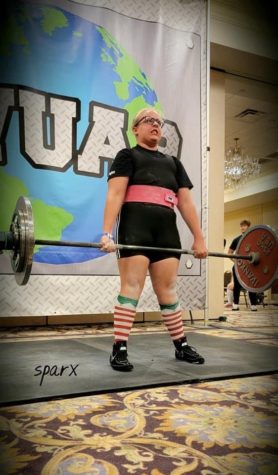 Eventually they set up in their basement and they have a bench, squat rack, a dead lift platform, a machine with lat pull downs, leg extensions, butterflies, and more. Her dad is her trainer and when they got it all set up in the basement he started to teach them the correct form of how to do the lifts. Quoted by Aubrey, "After that we just took off." Aubrey is involved in competitive power lifting and their organization used to be WUAP (World United Amateur Power lifter) but they moved to Texas so they might be joining UAP (United Amateur Power lifter). She has been power lifting with her dad and brother for about 4 years.
      Aubrey said that her favorite type of lift is the dead lift because it's always been her strong suit. Dead lift is a full body exercise opposed to bench which works your chest and back and squat is mainly your legs and lower back. I asked her if she sees herself continuing in power lifting and she said "Yes very much so yes!" It has been her only sport since she was 9.
      I asked Aubrey how she thinks she's doing and if she's enjoying it and she said she is doing very well because she knows the form and what's safe and not safe. She says she very much enjoys it. She went to Nationals a few years ago and lifted in the 16-17 year old age group in the 82.4kg weight class. She also received 4 world records. Her records are Squat-92.5kg, Bench-47.5kg, and Dead lift-100kg.
Aubrey does a unique sport and seems to be having a lot of fun with it!!