8th Grade Field Trip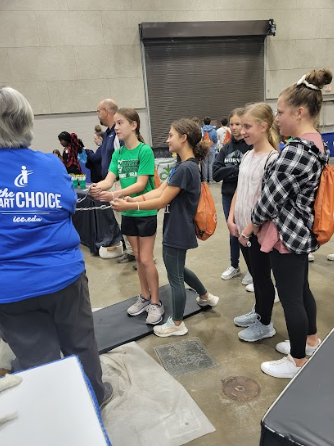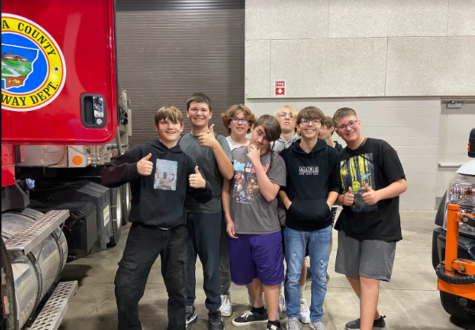 Wednesday, October 5  8th Grade went to Peoria Civic Center  to go to Career Spark. At Career Spark there were a number of stations to learn from. Some of those catagories were: Business, Health, Life Science, Arts, Technology, Education and Training,  Advanced Manufacturing, Engineering and Logistic Agriculture, Food, Natrual Rescources, Architecture, Engineering and Construction, Communication, , Finance, Government, and Law and Public Safety. The Career Spark website said, "Career Spark is a hands-on interactive work and career readiness experience designed to spark students' interest in the exciting careers available in Greater Peoria. This year it's from October 5th-6th, 9 a.m-1:30 p.m."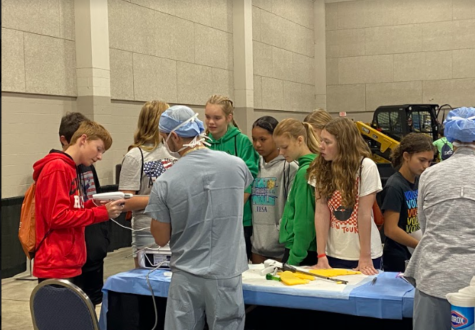 Lydia Martin: I learned something that I might want to do is landscaping. I'd never thought of it before, since I've always wanted to be a teacher.  I also learned about conservation in Illinois, which I'd never even thought about before. 
Adrian Lee: I want to aeronautical engineer.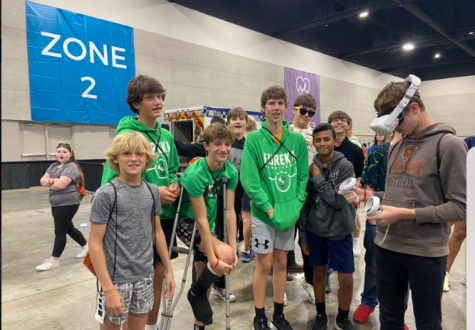 Me (Brianna Reinacher): I learned more about CPR and what  songs to sing while doing CPR (Baby Shark, Staying Alive, etc.). I felt like I needed to learn more about CPR when I start babysitting. But in general, there really wasn't really anything I was interested in.  What I was interested in was Animal behavior/ Animal science. An animal behaviorist is the study of how animals move in their environment, how they interact socially, how they learn about their environment, and how an animal might achieve cognitive understanding of its environment.
The 8th graders had a fun time at Career Spark! 5th, 6th, and 7th graders should all look forward to this field trip!